The 50th Anniversary of the D-Day Landings
As a follow up to the disaster at Slapton Sands and then the very successful landings on the beaches of France, I thought I would publish these personal photos as a tribute to the brave servicemen who fought for my country, making it a much safer place for us to live.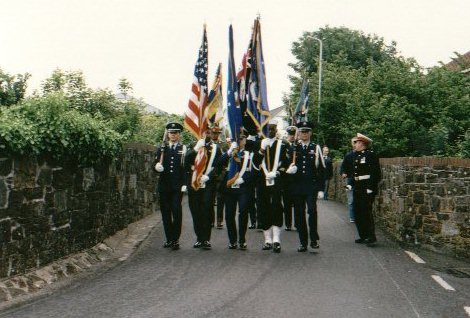 On June 6th 1994 it was the 50th anniversary of D-Day and it was commemorated in Plymouth by services at Saltash Passage and also at a site in Normandy Way. This street was renamed in the '50's as a tribute to the servicemen who marched down it to embark from Saltash Passage.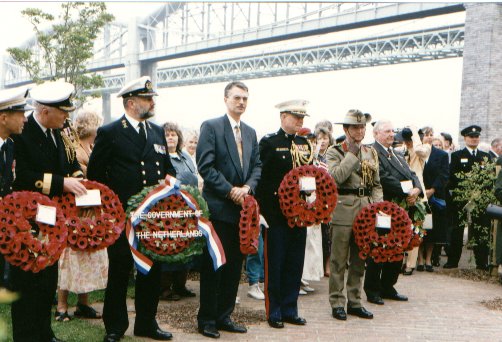 In the shadow of the two bridges over the Tamar River the wreaths were laid on the memorial. Representatives from all the participating countries attended and just a few can be seen here. After the service several of the veterans went to a small reception at the local sailing club and there they met up with long lost pals. We went to this as members of the club and took our daughters with us and they were enthralled by some of the stories that the Americans and Canadians told them.

The writing on the memorial reads

This tablet marks the departure from this place of units of the V and V11 corps of the United States Army on the 6th June 1944 for the D-Day landings in France and was unveiled by His Excellency John Hay Whitney, the Ambassador of the United States of America.

May 1958

A memorial to the U.S. Navy, Coastguard, Marine Corps and Mercantile Services was unveiled at The Cornwall's Gate pub in Normandy Way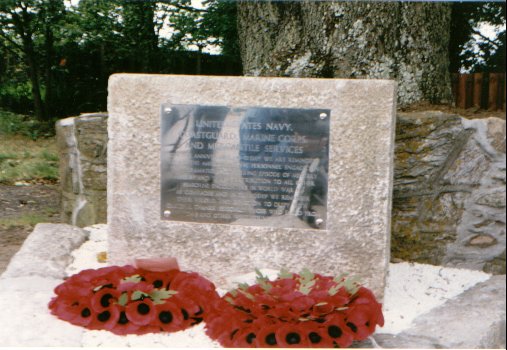 When I can find the inscription I will print it here.