Slapton Sands
The story behind the D-Day landings
All that remains of the disaster that was Operation Tiger is a memorial obelisk and this preserved tank. It was recovered from the sea and is now on display in the car park. It stands as a reminder of the general lack of communication between the Allied Forces and the deaths of 749 American servicemen.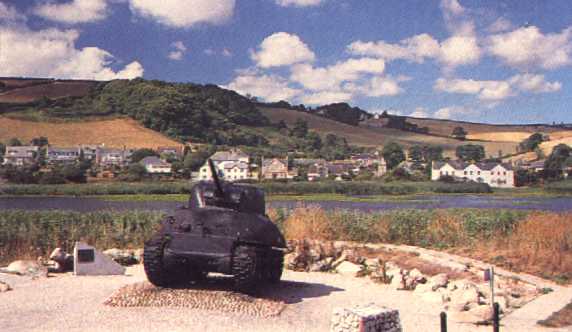 In 1943, 3000 local people, and their animals, from the Slapton and Torcross areas were evacuated for nearly a year while the beach was used as a rehearsal ground for the D-Day landings. Live ammunition was being used and a local hotel was destroyed in the process.
Operation Tiger involved 30,000 servicemen, including troops from the Infantry Division, the 279th Combat Engineers and the 70th Tank Battalion, U.S.Army. Large ships called Landing Craft were supposed to land the soldiers, and their equipment, onto the beaches where they would promptly beat the German Army.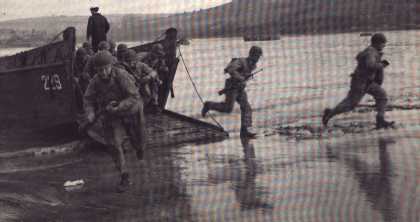 A convoy of ships set sail from local ports, Dartmouth and Plymouth included, to make their way to Slapton. There was to be an escort from the Royal Navy of a destroyer, HMS Scimitar, in the front and a faster corvette, HMS Azalea, bringing up the rear. However on the way to join the convoy the Scimitar was rammed and holed by another vessel and ordered to stay in port. Nobody thought to inform the commander in charge of the operation, Admiral Moon, of this fact. The convoy started without an escort and the corvette at the rear had no radio contact with any of the L.S.T.'s because it had been deemed unnecessary.
As the convoy sailed into Lyme Bay German E-Boats found them and opened fire on the defenceless boats, killing 749 of the soldiers.
This event was so successfully covered up that it wasn't until the mid-seventies that it became known to the general public although the local people had long suspected something had happened.